CREATE COMFORT AND DURABILITY WITH PAD!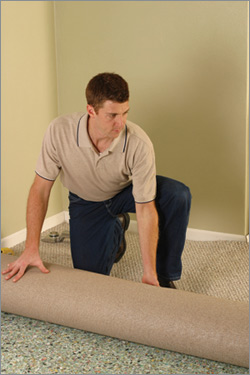 Carpet pad is essential to adding life to your carpet. Our quality carpet pad absorbs shock and makes your new carpet feel even more comfortable to walk on. Padding extends the life of your carpet and keeps it feeling new for many years.
We stock many choices of carpet pad:
Value Step I
Select
Commercial
Regency
Elite
Berbers Choice
Legacy
Antimicrobial I
Antimicrobial II
Heated Floor Pad
Ultimate
Antimicrobial pads, which control mold, mildew and fungi, are good for allergy sufferers, pet owners, seniors and families with young children.
Our customer service people can help you select the carpet pad that's just right for the carpet you select.
To update your home, visit the friendly, knowledgeable people at Carpet Outlet Plus for all your carpet pad needs.